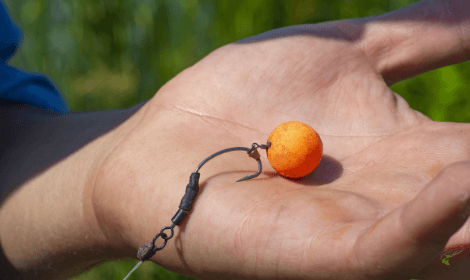 In recent years the chod has become common place in many carp anglers approach to catching fish.
Many anglers stand by the chod rig and believe it to be the single best rig and set up for catching carp in any fishing situation at any venue.
Chod rigs do provide an extra edge for carp anglers in many situations and as this rig starts to cement itself as a fishing method for all carp anglers many beginner anglers are asking "What is a chod rig?".
If this is you, then you've found yourself in the right place. This post is going to be completely dedicated to the chod rig to inform you exactly what these rigs are and in what situations they can benefit your carp fishing.
In this post you'll find;
What is a Chod Rig?
Types of Chod Rig
How to set up a chod rig?
Hookbait for the chod rig
Chod rig top tips
What is a Chod Rig?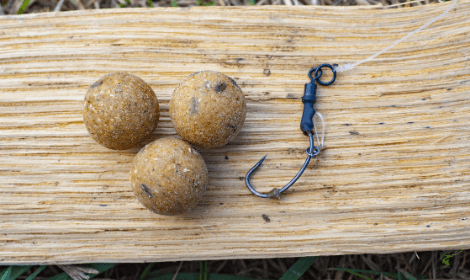 Naturally we need to start at explaining exactly what a chod rig is and where it has come from to take its place in modern day carp angling.
"Chod" is a word that is often used to describe weed and debris situated at the bottom of the lake. With this in mind I'm sure you can make reasonable estimated guess as to why this rig was named after this debris and weed.
This rig is used to full advantage on lakes and venues where the "chod" at the bottom of the lake is particularly bad.
The chod rig will present your bait over and above this debris to give you the extra edge over the carp and to stop the rig becoming buried or snagged.
Basically when your rig is set up correctly you can cast almost anywhere on a lake and your hook bait will still be presented effectively.
The lead will sink to the bottom and your balanced hook with pop-up attached will slide up your line and settle at the top of the weeds or debris.
The rig is also designed so it is difficult for fish to "spit" the hook once you have them on the end of your line. This is another reason why many anglers love to use this rig.
So where exactly did the chod rig come from?
The invention of the chod rig is quite often accredited to Frank Warwick who is said to have developed the rig in late 1900's.
Types of Chod Rig
There is two distinct types of chod rig that are commonly used. These are the standard and naked chod rig. To be honest there isn't really too much different.
The main difference is that a standard chod is set up with a lead core leader and the naked chod is set up directly onto the mainline.
The standard chod is perfect for fishing situations where the weed and debris on the bottom isn't too bad. If you are fishing a lake of around 8ft and the weed growth is around 2ft the 3ft of lead core would still allow your bait to be presented perfectly at the top of weeds.
When the weeds are far worse the naked chod should be the go to. In around 10ft of water with weed growth of 4-6ft your 3ft leadcore leader would be completely submerged.
This is why you should opt for a naked chod rig in this situation so your bait can run as far up your line as need be to sit above the weeds.
How to set up a Chod Rig?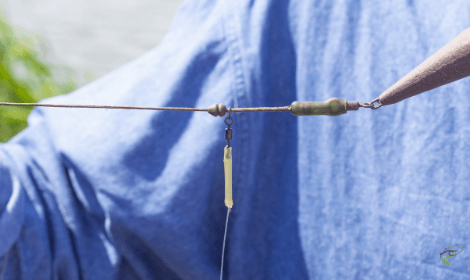 In most cases the standard chod rig will be ideal so this is what we'll focus on for this guide on how to set up the chod rig. Before I begin you'll need to make sure you have the following components;
Leadcore Leader
Tight fitting bead
Pre-tied chod rig (or you can tie your own)
Baiting Needle
Buffer sleeve
Quick clip
A lead weight (as light as possible to cast to your swim)
After you have all the necessary components the set-up is relatively simple. All you need to do is follow these steps below;
First of all you want to fit a tightly fitted bead to one end of the lead core using the bait needle.
Next slide the pre tied chod rig onto the leadcore leader
Next add the buffer after the chod rig to act as a shock absorber when playing fish.
Add the quick clip to the end of the leadcore leader and attach your suitable lead.
The next step is to set the tight top bead to a depth of 1.5 of the weed height to ensure your bait is floating above.
Attach your hook bait.
Test your rig in shallow waters and balance the rig with some rig putty on the swivel. The rig should flutter down under the weight of the lead core.
If you don't feel like the chod rig is for you then take a read at my post on how to set up a method feeder rig which is another great way for catching carp.
Hookbait for Chod Rigs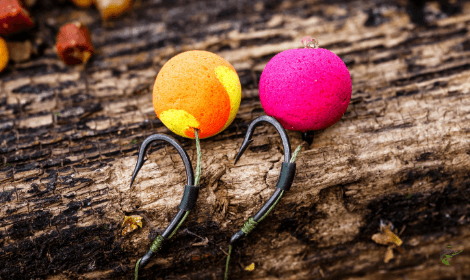 As mentioned briefly before, all chod rigs must be fished with an extremely buoyant boilie. This is to ensure your hook will float and slide up your mainline or leader.
Rigs that rest on the bottom of the lake can be fished with a large list of carp baits but unfortunately this is not the case with a chod rig and it must be fished with a pop-up. You can take a read at my list of the best baits for carp if you interested.
Pop-ups are basically just boilies that float and are made in a variety of usually fluorescent colours and varying flavours.
These bright colours allow the carp to easily spot these baits and the flavours they disperse in the water helps to bring carp in from the surrounding areas.
Chod Rig Top Tips
This post describing what chod rigs are would not be complete with a short list of top tips for fishing the chod rig;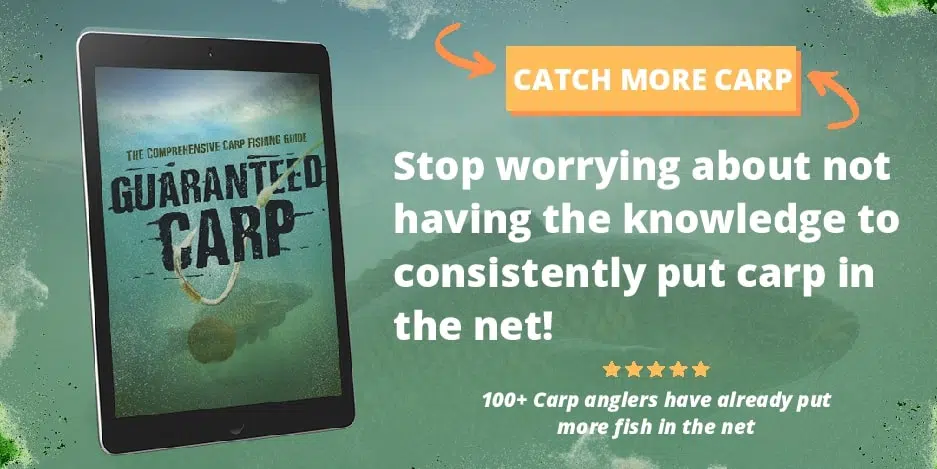 Use extremely buoyant baits
Check the rig is balanced in shallow water first with putty on the swivel
Use a hooklink as short as possible
Use pre-tied hair rigs until you can master tying them
Set the rig 1.5 times the depth of the weeds
Make sure the bead on the top is tight and the bead on the bottom is loose
Don't over do the lead size
Use a quality pop up that will stay on your rod for long periods
Use free rotating swivels
Fish with slack line