Would You Like To Guarantee More Fish In Your Net?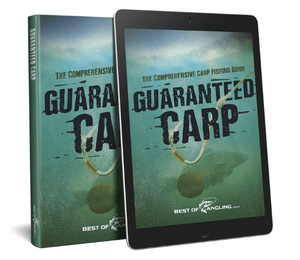 "Guaranteed Carp: The Comprehensive Carp Fishing Guide" will fill your brain with all the carping knowledge you need to inevitably get more fish in your net; all within 144-pages.
This superbly researched, straightforward guide to catching carp is one of the best and most well-rounded carp fishing guidebooks on the internet.
Don't just take my word for it. Listen to John, Derek and Alan some of the first of many readers of "Guaranteed Carp":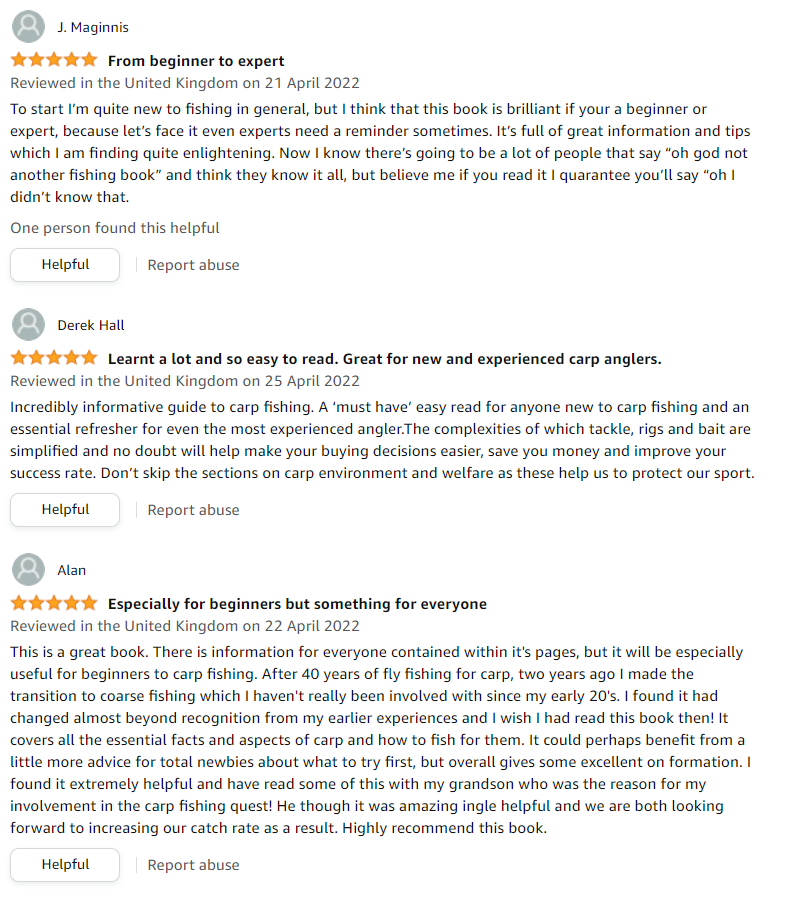 You can read more reviews at the bottom of this page
Now, here's the good bit. During May, I'm going to be offering a full 25% discount on the eBook version you can buy on-site, right here, right now (delivered instantly to your email).
That means you only pay:
£17.99 £13.49
If this wasn't already good enough, I will also send you my "12-Page Method Feeder Fishing Guide" (worth £10.99) that will tell you everything you need to know about method feeder fishing for carp.
And…
I will send a well designed 123-Page Fishing Logbook (worth £10.99) to track all your fishing sessions to get to know a venue to catch more fish.
(more info on these free offerings further through the page)
All for only £39.97 £13.49