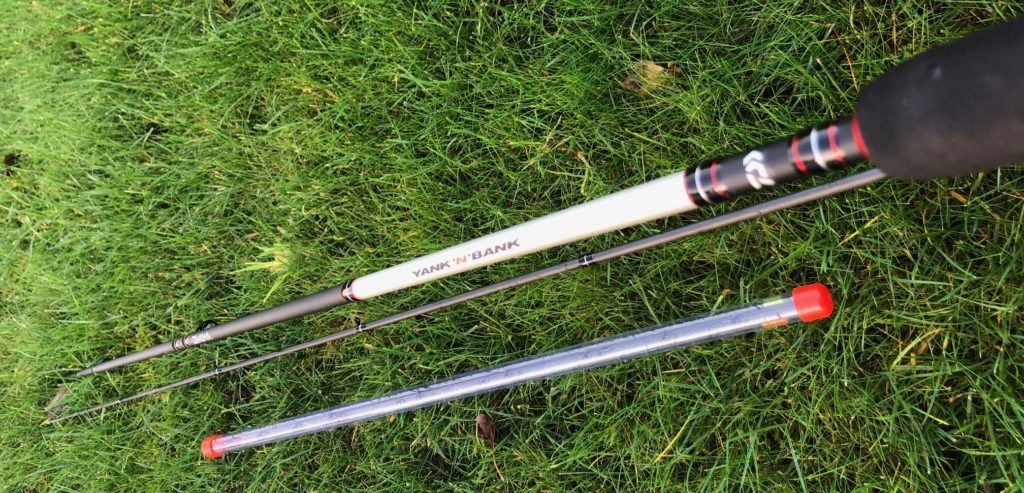 The Daiwa Yank n Bank feeder rod is an exceptional specimen of a rod from the well-known and loved Daiwa. When buying a rod from Daiwa you can rest assured you've made a great choice and the "Yank n Bank" is one of my personal favourites. I've used the 10ft rod many a time, with great success, and would recommend it to beginners or experienced anglers a like. I'll go over the main features and my experiences in this rod review and I'm sure you'll be ready to give it a go after reading how well it performs for the price of only £79! With its stunning appearance the yank n bank is sure to turn the heads on the banks, especially when you've got that trophy fish on the end.
The Yank n Bank offers great power, control and robustness all packed into a slim and stylish blank, the Yank n Bank really is the whole package. The commercial carp anglers dream!

Action
The Yank n Bank range are all designed with a smooth progressive action. They react brilliantly to the strain from hard fighting carp and bends effortlessly near enough all the way to the blank providing more power the further it flexes. The progressive action of this rod ensures even the most lively and strong carp are going nowhere near the snags the are so intent on running to. The action and power from the Yank n Bank really is staggering considering how small and light this rod is. No size of fish will be a problem for this rod, well maybe a slight exaggeration but it definitely will have no issues with your typical commercial sized fish.
Quiver Tips
The Yank n Bank comes with 3 quiver tips at varying weights of 1, 1.5 and 2oz giving you a choice depending on the weather conditions. The quivers are extremely fine and well-balanced and provide excellent bite detection. The tips fit smoothly and tightly (sometimes too tight, so be careful) into the end of your rod and taper nicely for a clean look and functional performance. The quivers feature slightly over sized guides that will ensure even larger knots will run through the eyes effortlessly to make sure you get maximum distance and smoothness on your casts. Remember to look after your quiver tips better than i have done anyway because the are so fine and sensitive the will break easily, I found out the hard way. If like me you unfortunately break one you can buy spares and replacements from Amazon.
Reel Seat
The DPS reel seat feels extremely good quality and screws in smoothly to keep even larger sized reels locked in place nicely. Even down to the finer details the yank n bank really does it all right. The reel seat is simple yet effective and I have absolutely nothing to fault it for.
Handle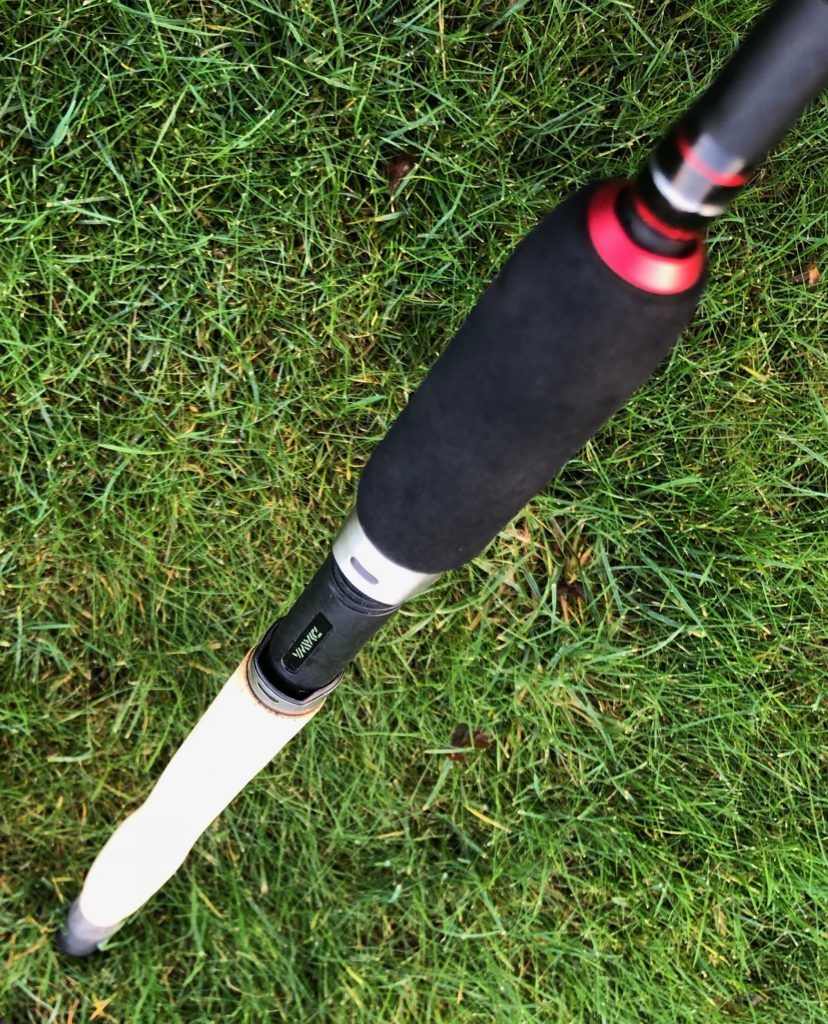 The yank n bank offers a well-balanced high quality looking handle. The cork handle doesn't only look the part on the bank it also provides a good few benefits. If you are into your colder months carp fishing the cork handles retain residual heat, basically the are warmer to touch on cold days which to me is a real benefit for the winter months. The cork handle is also extremely sensitive and you'll be sure to feel every vibration from the line to keep you in complete control and get that adrenaline pumping. The cork handle of the yank n bank helps you maintain grip when it gets wet. The handle of this rod complements the overall quality of the rod and you can see the incredible effort put into designing this rod for such a low price.
Extras

You'll not only get an extremely high quality rod for this price but you'll also get some nice added extras to top it all off. The rod comes with a hook keeper which is always a nice added touch to avoid tangles when moving to new pegs. Personally I'd never buy a rod without one or I'd at least think of adding one myself. The yank n bank even comes with a nice padded rod case with space for your reel to top it all off.

The verdict
The Yank n Bank is a rod I would recommend to anyway. I've been using the 10ft rod for just under a year now and it has been nothing but an absolute pleasure standing up to the test from many trips to commercial carp lakes. I've always felt in complete control of carp up to 20lb and not lost many fish at all. The rod offers tremendous power and sensitivity at the correct balance all packed into a stunning looking rod. The progressive action makes casting a dream and fighting fish even better. Don't just take my word for it, give it a go! If this isn't quite what you are looking for have a read at my cheap carp fishing rods post.
If you've got any questions please feel free to leave a comment below.