If you are new to carp fishing or want to add an extra rod to your set-up but don't have the cash to buy expensive gear, this guide will help and outline the best cheap carp fishing rods you can buy today.
There are endless rods supplies on the market today, so it can become challenging to find a good rod that won't break the bank.
In this post, ill provide information on what you should be looking for when choosing a carp fishing rod and 5 of the best rods on the cheaper end that will give you endless hours of fun on the bank and still be able to handle big fighting fish.
First of all, let's be honest, 50 pounds isn't going to buy you an exceptional rod that will handle 30 lb fish with ease without near enough disintegrating but trust me when I say I'm sure you will be pleasantly surprised by these rods.
When searching, you will find a lot of carp rods under 50 pounds, but to be honest, the majority is absolute rubbish that doesn't have the power or build quality to catch any decent sized fish.
But don't worry; I've done the research for you and found 5 rods that provide decent quality for as little as 18 pounds. If you're a beginner carp angler, make sure to have a read at our "How to carp fish post" to get you started.
What to look for when buying a rod?
If you are looking for a more in-depth guide on what you should be looking for, then have a read of my carp fishing rod post.
I'll give you a quick rundown of the most important parts below, but I know the real reason you are here is to find some worthy cheap rods!
Type of Rod
Standards carp rods have no inbuilt bite indicators and should be used with bite alarms so you can detect the light bites and know for sure when a carp is messing with your bait.
Quiver tip rods have an extremely fine tip that will move and bend every time a hungry carp touch your line or bait.
Quivertips take constant monitoring, and there will be no blaring sound when you have a fish on instead your rod tip will bend massively.
For certain, don't leave your quiver tip rod unattended as your bait runner or bail arm won't be open and your line won't pull out as the carp moves so your rod can be pulled right into the water.
Length
The length of your rod will all depend on what venues you are planning to fish and how far you will need to cast. Carp rods usually come in 10-13 feet in varying sections.
How many sections your rod has won't play a massive part in the quality and will mainly come down to personal preference.
If you plan to store your rod in a small cupboard or transport it to the water in a small car, then 2 or 3 sections will help keep the size down.
Rods on the shorter end at 10 ft are great for margin fishing or fishing small bodies of water, but they lack the power for long-range casting.
On the other hand, 13 ft rods with the added length provide excellent power on the cast and help rocket your bait across the water, so if you plan to fish large lakes, then I'd be looking to opt for a longer rod.
Rod Action and Test Curve
To understand the test curve imagine a weight hanging from the tip of the rod. If it takes a 2.5lb weight to bend the rod to 90 degrees, then this rod has a 2.5lb test curve.
Boring right? Ye, it might seem boring, but this has an effect on the rod action and how much power is created from the rod to keep the pesky carp under control.
Rod action is mainly broken into three main types fast action, middle action and through action, which all have different pros and cons, but if you are interested you can have a read at the post I've linked above.
Rod Handle Line Guides and Reel Seats
When looking for a rod in this price bracket, the rod handle line guides and reel seats shouldn't be something you are worried about.
If you are looking for the best quality materials and finishes, I'm afraid you will have to fork out some more of that hard-earned cash. You certainly won't find any plush handles or Fuji line guides here.
Not to worry though, these three items being on the cheaper side, won't get in the way of a fun and productive fishing session.
---
Sonik Vader X Carp Rods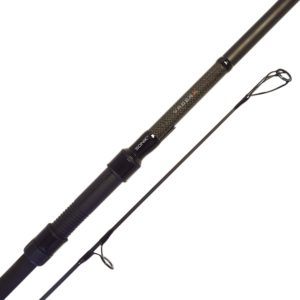 Sonik is the new team on the market, but it would seem they have been making carp rods for years. It is difficult to find any other rod in this price range designed and manufactured to this high level. I'm optimistic Sonik will be a brand everyone will know and love in the coming years because I certainly do. They seem to be topping all the rods in this price range and providing the quality of rods nearly twice this price.
The Sonik Vader X offers excellent progressive casting action that will feel effortless.
You can buy this rod in 12ft or 13ft at varying test curves to suit your personal preference (mine is the 12ft 3lb rod), and all rods over the 2.75lb test curve come with a 50mm butt ring that can be another sign of a quality rod as it is used to reduce the friction of your line on each cast.
This rod will ensure fighting carp feels smooth and effortless, keeping you in complete control of even the most aggressive carp allowing you to land all sizes of fish with absolute ease.
Now to the looks of the rod, this rod sits above the rest even in appearance. With its matt black carbon fibre blank and the Vader X branding, it really does provide that wow factor.
Yes, a lot of anglers on the water may not have heard of this brand, but you can assure them they will be seeing a lot more of it in the coming years.
Pros
Wins on looks
Progressive casting action
Unreal build quality for the price
It comes in varying test curves and lengths
50mm Butt Guides
Cons
Slightly heavier than its Daiwa competitors in this post
Not a lot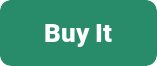 ---
Daiwa Black Widow G50
I'm sure we have all heard of the brand Daiwa as they are known for making excellent quality rods in all price ranges, so to find one in this price range, you are sure to be getting excellent value for money.
I can vouch for this. The Daiwa Black Widow G50 comes in varying test curves and lengths, all for around the 50 quid, so no matter how far you are fishing or what test curve you prefer, they do it all!
The Black Widow looks the part, definitely better than a black widow spider anyway. It comes in a nice matt black finish and an aluminium butt cap that will endure all the wear and tear of bank fishing, keeping your rod looking fresh.
From a distance, it might even look as good as one of Daiwa's top-quality rods (as long as you are pretty far away). But don't get me wrong, for the price, it definitely has a quality look.
This rod even has 50mm butt guides, which are rare on rods in this price range. This 50mm butt guide is said to help reduce friction from the line and cast that little bit further.
I would be opting for this rod at 12ft in length and 3lb test curve. This rod will make fishing at adequate distances and margin fishing a breeze with plenty of control over the fish. 3lb test curve is the go-to for me as it is slightly more forgiving on the smaller fish but still strong enough to reel in fish up to 20lbs with ease.
The Black Widow is lightweight with plenty of power, and to be honest, I think everyone should have one at only 40 quid and with this level of quality, you really can't go wrong!
Pros
Powerful Rod for the price
Lightweight
Looks good
It comes in varying test curves and lengths
50mm Butt Guides
Cons
Skinny Rod Handle
No keeper ring to attach your hook when moving while your rod is still set up
No 13-foot model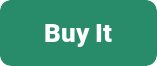 ---
Daiwa Ninja Feeder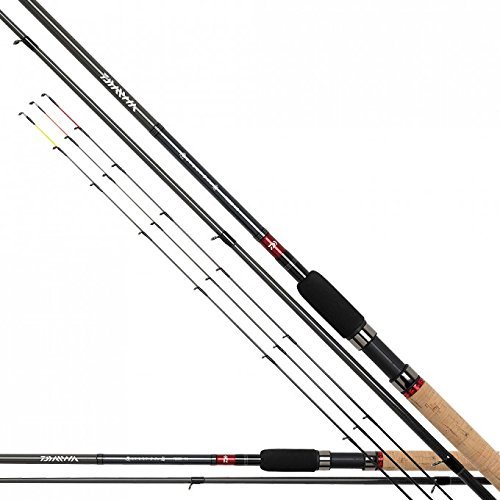 Another excellent value for money rod from the well known Daiwa. Ok, I know the rods reviewed here are meant to be under 5o quid but surely an extra ten pounds for a rod as quality as this won't hurt? This quiver tip rod is exceptional value for the small price tag of 60 quid. I use this rod on regular occasions and the only reason I've ranked it under the Black Widow is due to the added tenner in price. I'm a big fan of quiver tip rods as; personally I enjoy watching the tip and see every line bite and knock of my bait until the greedy carp makes the run with the hook in its mouth. The quality of this rod's quiver tips lets me do just that.
This rod even has a plush partly cork handle to complement its stylish black and red colour scheme to look good on the bank (even if you have no idea what you are doing). This is another rod that can look like its more expensive siblings from Daiwa (at a closer distance than the Black Widow).
The rod can be bought in either 11ft or 13ft, ideal for shorter or longer range fishing, and can cast 40g with the 11ft or 50g with the 13ft, which is more than enough for commercial fisheries.
This rod is ideal for beginners or experienced anglers who don't have money to throw around. It is an extremely powerful and light rod with forgiving action on the carp when you are ready to sling the net underneath them and bring it to the bank.
If you enjoy quiver tip fishing like myself, then this is a great value for money and must have rod!
Please have a read at my more in-depth Daiwa Ninja feeder review.
Pros
Another Excellent Value for money rod
Extremely powerful rod for the price
Looks extremely good on the bank
Partly cork rod handle
Hook Keeper
Cons
Slightly over our 50-pound limit
Cork handles can sometimes degrade quicker than other materials if not looked after properly.
Only comes in 11ft or 12ft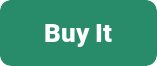 ---
TF Gear 10ft Banshee
This 10 ft rod is ideal for margin or small lake fishing and comes in at a reasonable 30 quid. This rod is worth the money if you plan some close-range fishing and will handle fish up to 20lbs with ease. Its carbon blank provides adequate power for keeping carp out of snags, and it feels like it belongs fighting carp. Yes, it's a decent buy for the money, but personally, I don't feel it feels as quality made as the three discussed previously.
The shorter length of this rod makes it a lot easier to store and transport about but remember you sacrifice casting distance with the shorter rods.
For me, the Banshee doesn't have that wow factor looks-wise. Yes, it's a solid enough rod that will handle carp well, but it lacks the stunning looks of its competitors. But don't get me wrong, you are paying 20 pounds less, so if looks aren't something you worry about too much then this could be the one for you saving you that tiny bit of cash.
At this price, the rod is excellent value for money, and It'll be sure to bring plenty of fun catching all sizes of fish.
Pros
Good Value for money rod
Performs exceptionally well for the price
Great for margin and close quarter fishing
Cons
Lacks visual appearance
Struggles with long-distance casting due to its length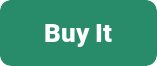 ---
Oakwood Power Match Quiver Rod
This is the cheapest carp rod on the list, coming in at only 18 pounds. Is it great? No, of course not, But is it a good value for money? Definitely, I've used this used multiple times to give it a go, and it will land you some fish up to 15lb with no problems at all, but definitely lacks some quality that the other rods on this review have. But I wasn't expecting anything else due to the meager price. This rod would be ideal for any beginner looking to get a start on the massively exciting carp fishing game without throwing around a lot of money.
This is another quiver tip rod, so you will manage to keep the cost down as you'll not need to invest in any bite alarms or rod pods.
This rod comes in three sections which are ideal when travelling in a small car or storing away at home. On my second outing, I managed to snap the last section (due to my stupidity), but when I contacted the supplier, they had no issue sending me a new section. When buying a rod at this price, take extra care as they will break easier as cheaper materials are used.
The rod provides alright action, and the 12ft length will offer the chance to fish at far distances on the bigger lakes. I was casting a 20g feeder packed with micro pellets, and it had no issues lobbing to heavyish bait too far features.
15lb fish gave a good fight on this rod, but I am sceptical if it will manage to handle any fish over this size that being said it will provide a lot of fun fishing for fish on the smaller end.
Yes, this rod is far from great, but for the price, it will be sure to provide a lot of fun until you are ready to step up and buy one of the more well-known brands.
Pros
Extremely Cheap Rod
Can handle fish up to 15lb with ease
12ft rod allows for fishing at reasonable distances
Great beginner rod
Cons
Lacks some build quality
It broke a little too easy
It only comes in 12ft at an unspecified test curve
It will struggle with huge fish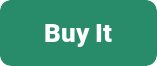 Get Fishing!
As I'm sure, you can now see 50 pounds can actually go a long way for a cheap carp fishing rod for the beginner and even the experienced angler. The Sonik Vader X is an exceptional rod for the price, and I'd recommend it to anyone. You should now have no doubts when looking to buy a new cheap carp fishing rod and have no excuse as to why you're not already involved in carp fishing. As a quick recap, here's my recommendation of the five best carp fishing rods under 50 pounds;
1# Sonik Vader X
2# Daiwa Black Widow G50
3# Daiwa Ninja Feeder
4# TF Gear Banshee
5# Oakwood Power Match Quiver
I hope you've enjoyed reading this review and now feel more informed about what you should be buying. If you have anything to add or any questions, feel free to leave a comment below and I'll be happy to help.